Play Free Online Live Poker
The first online poker rooms were launched to change the rules of the game, and they did it. The ability to play poker 24/7 in the comfort of your own home was a real advantage, and players appreciated it. The entertainment became very popular and started a whole new generation of gamblers.
As you know, iGaming product developers and vendors never stop. They are always looking for better solutions to offer something new. Live poker has become a new trend in card games. The game has common rules with regular online poker ancestors, but the gameplay is significantly different.
Best Online Casino Live Poker Bonuses in 2023
No Deposit Bonus

Minimum deposit:

No Deposit

Wagering requirements: 53x

Promo code:

Sign up for exclusive bonuses with a personal account!

Minimum deposit:

No Deposit

Wagering requirements: 50x

Promo code:

Get $20 Free Chips To Play All Games

Minimum deposit:

No Deposit

Wagering requirements: 30x

Promo code:

No code needed
Live Poker No Deposit Casino Bonus Offers 2023
🔥Exclusive No Deposit

Minimum deposit:

No Deposit

Wagering requirements: 53x

Promo code:

Sign up for exclusive bonuses with a personal account!

| | | |
| --- | --- | --- |
| | Wagering requirements: 40x | |

Promo code:

No code needed

175% up to 5 BTC + 300 Free Spins

| | | |
| --- | --- | --- |
| | Wagering requirements: 40x | |

Promo code:

No code needed

Top Crypto Package

| | | |
| --- | --- | --- |
| | Wagering requirements: 40x | |

Promo code:

No code needed

Best Sweepstake Casino

Get 5,000 WOW Coins + 1 Free Sweepstakes Coin

Minimum deposit:

No Deposit

Promo code:

No code needed

NO-DEPOSIT NEEDED

Minimum deposit:

No Deposit

Wagering requirements: 53x

Promo code:

No Deposit

Minimum deposit:

No Deposit

Wagering requirements: 50x

Promo code:

Crypto

177% + 77 Free Spins on Platinum Lightning

Promo code:

Minimum deposit:

No Deposit

Wagering requirements: 50x

Promo code:

| | | |
| --- | --- | --- |
| | Wagering requirements: 27x | |

Promo code:
About Live poker
In these games, you come face to face with live dealers who are in an offline studio. Modern cameras broadcast the game from different angles in real-time, and most of them support HD quality, so you can follow every move of your opponent. Thus, the developers have accomplished their task of creating the atmosphere of a real casino right in your room. That's why it has become so popular today.
Below we offer you an overview of the main rules, stakes, and principles of live dealer poker games that are available in many online casinos worldwide.
How to play live poker
The gameplay in many games is the same. Therefore, you are unlikely to encounter any difficulties. You should start with the rules and the payout table that are available in each game. They are usually in a separate section where you will get through the appropriate button.
The game will start as soon as you make the mandatory bet known in poker as Ante. After that, you will be dealt cards, with which you will continue the game. Then you have to make a new bet or stop the round if you think you have no chance.
The advantage of live games is that their principles do not differ much from traditional poker online machines. Therefore, it will be easy for you to start as all you need to do is to place your bets and decide on your next move. Moreover, comfort is guaranteed by a smooth broadcast from a real studio with different dealers and tables.
Live poker winning strategies
The first recommendation will be to find the right game. As we mentioned above, all games differ in their payout levels designated as RTP. It indicates your chances of getting your bets back, so beginners should choose games with higher RTP. This is not the only recommendation to increase your odds.
Fast-play your strong hands
Unfortunately, not all players are quick to take advantage of their strong hands, which can lead to defeat in most cases. According to this strategy, frequent slow play is a mistake among players (mostly beginners) who are afraid to kick their opponents out of the pot.
The gist of the advice is simple: bet your strong hands to increase the pot and protect your equity. This is not a call to raise your strong hands post-flop. Do it when:
There is a small chance you'll be overtaken.
There aren't many scare cards left that will keep you from getting paid in the next rounds.
Just watch your cards and act when the situation is right!
Use side bets
This option is available in many games, but some users ignore it. There is no need to be afraid to spend more money. The point of side bets is to give players more chances in the game. Some of them are paid independently of the dealer's cards in live games. In other words, it can be your insurance in case the main bet fails.
Different styles of play
One of the things why casino poker is so popular is the variety of game approaches. Many of them can be divided into several categories:
Tight: caution with few hands.
Loose: lots of hands and more risk in each round.
Aggressive: techniques with more hands and opening pots.
Passive: the opposite of the previous approach, where the player allows the dealer to determine the course of the game.
With real dealers, you have the option of choosing the style of play that suits you best. Or maybe you like all of them?
The main rules of live poker
The first thing you need to understand is that the versions of this poker are very diverse. In any reputable casino, you will find a whole list of titles available to play with dealers. The good news is that almost all of them follow the same rules. Once you learn them once, you will feel comfortable at any poker table.
Live games use a single deck of 52 cards. They are shuffled after each round, and usually, this is done with a special machine.
Games are played against the dealer or the casino itself. To win, you need a better hand than the dealer.
In all games (except Caribbean Stud Poker), players are dealt only one hand.
Bonus and side bets come with an increased chance of a payout. However, they should not be used often, as they can have the opposite effect and ruin your bankroll.
Payouts depend on the game you choose, your bet, and the other players' bets.
You can also find casino poker games where real dealers play progressive jackpots.
Some payouts depend on whether the dealer has a minimum value to his/her hand.
To avoid wasting time on less generous games, check the RTP every time you sit down at a new table. RTP (return to player) is the expected return you will get from your bets in theory. 3 Card Poker has a 96.6% RTP, while Ultimate Texas Hold'Em has a 99.4% RTP and offers more frequent payouts.
How to play live poker for real money
To start playing live poker for real money, you need to follow a few steps.
Start with the right live casino. They are available in a wide variety, but make sure you can trust the resource you choose. Check it for licenses and poker live versions. Often live dealer games are offered with bonuses for new and regular customers.
Choose a suitable game. It could be Caribbean Stud, Ultimate Texas Hold'Em, or any other version of virtual poker. Make sure you choose a table with a high RTP. You can check this in the rules of the game.
Place a bet. When you register at the casino, you need to make a deposit to play poker for real money. When you start betting, money will be deducted from your account, but it will be returned as soon as you win.
Enjoy a great atmosphere and winnings.
With this guide, players can join the poker table right now. They just need to choose a suitable casino and run the game that appeals to them the most.
Types of live poker
Players who are new to the world of poker with live dealers wonder what game to choose. Obviously, the game you like best should be at the top of the list. Nevertheless, remember what role the RTP plays. Also, it would help if you decided which game developer you want to play. At the moment, the leadership in this direction belongs to Vivo Gaming, Ezugi, Playtech, and Evolution Gaming (the widest coverage of games).
The first game offered to players in the live section. It remains popular because of the elementary rules and a fairly wide variety of bets. The aim of the game is to accumulate a higher value hand with 5 cards out of the 7 available. The game will start with the gambler placing the mandatory 'Ante' bet. Also, he has the option to place a Bonus Bet. Then you get 2 face-up cards, and the dealer gets 2 face-down cards. In the center of the table appear 'community' cards that you and your opponent can use. If you decide to go on, bet twice as much as Ante. At the end, you both show your cards, and the best hand wins.
This is an exclusive casino poker game powered by Evolution Gaming. It is almost identical to the previous game, so you are unlikely to find significant changes, with one exception – two-player hands. You don't have to play both in every round, but you can choose which one if you want to play with one. Bonus bets are available on both hands, and all other rules are the same as traditional Hold'em.
UTX has a similar structure to regular Hold'em, but the main difference is how players bet at this table. By the way, this game is also owned by Evolution Gaming and has been on the market since 2017. The game starts with you placing an Ante bet, but you have to place a Blind bet along with it. In the next step, you and the dealer each get 2 cards, and you need to do one of the following: to bet (3x, 4x the Ante) or check. As usual, the best card combination wins, but if you made a Trips Side bet, you get a payout regardless of the croupier's cards.
TCP is considered to be one of the easiest forms of poker with live dealers. At the beginning of the game, you make an Ante stake and if you want more, bet 6 Bonus and Pairs Plus side bets. You get face-up cards first, and then the dealer deals himself face-down cards. You also have to decide whether you want to play the hand or to fold. Your opponent reveals his cards, and the most valuable hand wins.
If you want to play poker with the atmosphere of Western TV shows, this game should be on your list. Caribbean Stud looks like an extended version of Three Card Poker in terms of gameplay, but you play with 5 cards. The game exists in several variations: Evolution Gaming one player's hand version. Five-player hand alternative from Vivo and XPRO Gaming. In either variation, you are dealt five face-up cards. The dealer receives face-down cards, but one remains open, so you can evaluate the situation and decide if it's worth a bet. So, this is the only decision point and if you continue playing, the dealer will reveal his four cards.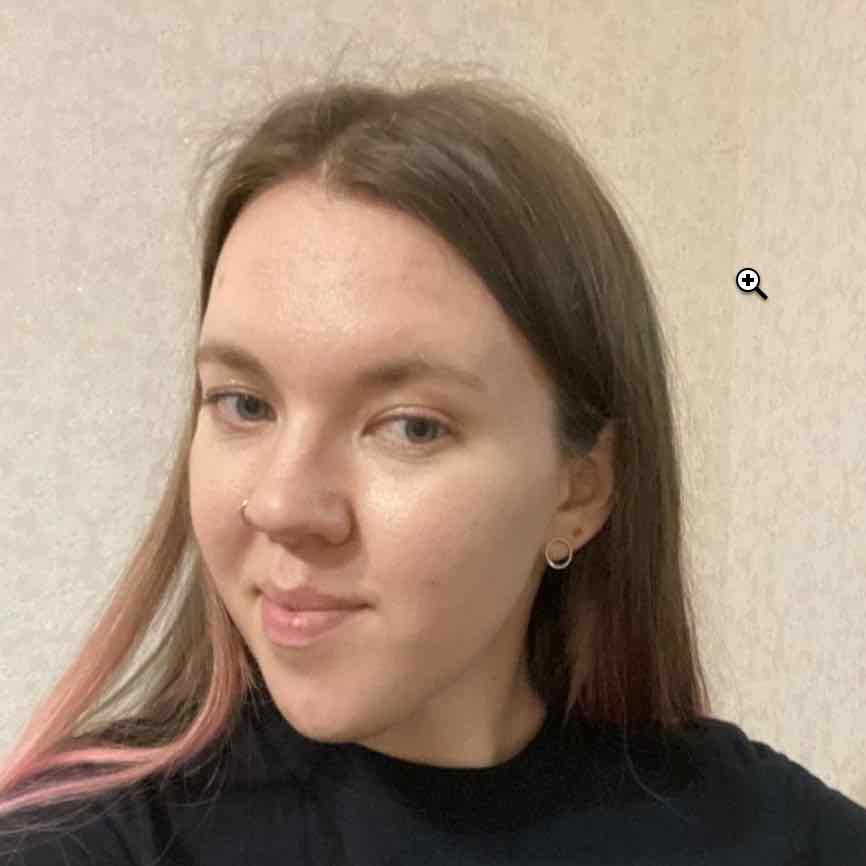 Written by: Liza Yaroslavska