Free 3D Slots Online Games - Full Screen, No Download, No Registration
The gambling industry and online slots in particular have come a long way over the past decade. This is directly related to the fact that developers are adding more and more useful features and experimenting with visual effects.
These efforts have led to the creation of stunning and addicting free 3D slots online machines. They quickly found their way into the catalogs of gambling establishments and caused a lot of excitement among gamers. Moreover, developers optimize them for mobile platforms that made them even more popular.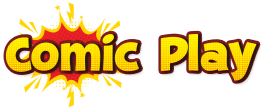 🔥 HOT BONUS
Get $30 Free Chips
Wagering requirements:

53x
What is a 3D gaming machine?
If you're looking for vibrant emotions, superb graphics, great sound effects, and bonus features, 3D video slots are what you need. This is a separate category of slot machines available today in almost every online casino. Their main feature is the advanced graphics with 3D effects. Because of this, they tend to be more like full-fledged video games than slot machines.
The game usually starts off with a short animated intro in which you will get acquainted with the plot and the main characters. It is worth noting the wide range of topics. The developers have no restrictions, so you can choose slots based on comics, popular TV shows, legendary bands, etc. Thanks to high-quality visualization, you will quickly immerse yourself in the atmosphere of the game, meet your idols, and win the jackpot.
When a winning combination appears, the slot launches one of the animated options: moving symbols, a scattering of gold coins, fireworks, and much more. On that note, it is worth mentioning these games are literally loaded with great features. Those of you who decide to give them a try will get an expanded set of reels/paylines, as well as Wilds, Scatters, Multipliers, Double Up, and other features. Of course, there are additional mini-games that continue the main storylines.
The variety of themes and ideas is what makes 3D slot machines stand out from their peers. Specialists usually use more complex stories that are revealed as you place your bets. Themes with fruits and card suits are rare, and you should prepare yourself for the long journey. These features don't complicate the gameplay, on the contrary, it becomes fun and profitable!
Interesting information about 3D slots online
The number of free 3D slots, machines supported by three-dimensional graphics, is counted in hundreds. While this number is impressive, developers continue to release more games with more entertainment alternatives.
The gameplay is not much different from other types of games, although there are a few exceptions. As already mentioned, beautiful 3D graphics accompany every move of the player. Animations, exploding symbols, and moving characters add a dose of magic. After enjoying the visuals, place your bet and start spinning the reels. Your current balance, stake, and winnings are displayed in the corresponding windows, so you are always watching your stats and building/changing your game strategy.
When you decide to play 3D slots for real money, make as many prize combinations as possible with 3, 4, or 5 symbols of the same type. This principle remains unchanged for many years. However, the developers offer more ways to win through bonus symbols and features that are described in detail in the relevant section of this guide.
Developers to follow
Three-dimensional graphics games are a popular iGaming trend these days. They appear in the portfolio of many companies supplying casino games to the market. However, not everyone shows the same level of excellence, so some companies have achieved more success and recognition among players. We have chosen the most successful ones to follow in the next few years.
Betsoft
Let's begin with the company, which was one of the first to introduce three-dimensional graphics technology to casino games. This determined the fate of the provider that still specializes exclusively in 3D casino slots. Whichever game with its logo you choose, be sure to get the best experience thanks to its unique themes, vivid graphics, dynamic animations, and bonus features.
Another distinctive feature of Betsoft is flexibility. While many developers have trouble adapting three-dimensional video slots to mobile devices, Betsoft handles this task with ease.
NetEnt
Having debuted 25 years ago, this provider knows how to approach today's players. For the past few years, it has been releasing slot machines that offer realistic 3D effects. Whether they are modern games, good old-fashioned one-armed bandits, or anything else, they are all endowed with high quality. It is worth noting that the graphics in NetEnt's games always find a continuation in the music. Win more bets you can in the bonus rounds in the form of mini-games or free spins.
Quickspin
Quickspin is the youngest on this list since it has been in business since 2012. Despite this, the company produces games with 3D graphics and animations that captivate gamblers with their features and plots rarely found in other brands' portfolios. The team of experts is experimenting with a different number of reels and paylines, so you are very likely to get the free 3D slot games that you have been looking for!
Microgaming
We surely couldn't miss out on this iGaming giant with 800+ games available. For a long time, Microgaming has been releasing classic 2D games with different gameplay options. However, when the popularity of 3D games increased, the developer quickly mastered this technology and released some big hits.
Microgaming's games feature quality visuals that transport players into a virtual world in seconds. Moreover, many of them attract the opportunity to win progressive jackpots that Microgaming is famous for.
Playson
Another developer debuted in 2012 and survived in a highly competitive environment. Playson focuses not on the number of video slots but their quality, so each game is a new masterpiece. A variety of themes and characters are embodied by modern 3D technology, creating a bright and realistic world around online players.
The most popular 3D slot games
If you can't choose the game to launch first, take a look at our rating of the most popular slot machines in the 3D section. The offered slots amaze gamers with crystal-clear visuals, comfortable gameplay, and amazing payout even for symbols with low odds. Moreover, the largest development companies are responsible for the quality of the selected 3D slots online.
3D slots for fun
It's hard to believe, but many players are still not familiar with three-dimensional slot machines. If you are one of them, you probably want to start playing as soon as possible and are even ready to make your first deposit in the casino. What if we told you that you could play 3D slots for free right here? Yes, it's absolutely real, and what's more, you get several significant advantages.
Pros
The main advantage of this approach is the opportunity to try the best slot machines without risking your real money. Without wasting time on registration and deposit, you go straight to 3D video slots, jumping between them as you like.
Some players avoid demo mode, saying it limits their options. In fact, it doesn't. It makes no difference if you play for real or virtual credits when it comes to active lines, betting limits, and bonus features. It's a chance to see what a particular slot machine can do and if it's worth your time in the end.
When you stay on our website to enjoy free 3D slots, no download is required. This saves you time since all games are for instant play, and you can run any of them by choosing from our extensive portfolio.
Another advantage is that you can try out various strategies. If you're an advanced player, you know how important it is, especially for those who go to a casino with a limited bankroll. Free 3D slots give you more freedom and time to test one or another betting strategy on every selected game.
Cons

Players enjoying the non-payout game are rare these days. Most go to an online casino to fill their pockets and win the life-changing jackpot. You are unlikely to get as much fun and excitement as you would play 3D slots for real money. On the other hand, you are offered a free experience which you can later use when wagering real credits. This is the only disadvantage you have to face when playing for free.
How to play and win?
Those of you who have already played virtual slot machines will not find problems in 3D games. Thanks to their simple operating principles, they are recommended even for beginners. The interface is similar in many ways to the other slot categories, with the exception of a lot of animations and 3D details.
The control panel is usually located at the bottom. Start with the Paytable (Info/Help) section that details the rules, odds, and bonus options. Returning to the main screen, select the number of active lines and the size of the bet per round. The cost of one spin varies from one slot to the other and in most cases, you can spend from $0.1 to $100 or even more.
The game will start the moment you press the Spin button. For more comfort, pay attention to the series of automatic rotations that are activated by the corresponding button. Many games offer from 1 to 100 auto spins. The payout in slots 3D is calculated for each combination of 3+ identical symbols. The current bet and reward are displayed in the respective windows on the main screen, so you can keep track of all the indicators.
Bonus symbols and rounds increase the number and size of payments. Free Spins, Wilds, and Scatters are the most common. However, in recent years, developers have been focusing on bonus games and progressive jackpots.
Benefits of 3D casino slots
The popularity of this type of slots is growing every day. During this review, we described all the features of games, and it's time to summarize and identify their strengths.
Wealth of themes. When choosing a theme for new releases, developers abandon commonplace ideas in favor of unique stories that will grab your attention. Movies, music, travel, technology, space, and legends are increasingly portrayed in themed slot machines.
Amazing graphics. You have hardly ever seen something like this in a casino. Stunning graphics, breathtaking animations, and other effects have helped 3D online slots climb to the pinnacle of success.
Bonuses and features. Wilds, Scatters, and Free Spins are equipped with additional features, while the developers use unique options. You will participate in themed mini-games, complete different tasks, and receive great rewards.
Flexibility. Developed with HTML5 technology, these games are easily adaptable to smartphones and tablets. Besides, the gambler can play 3D slots free no download. They still showcase fantastic visuals along with gameplay options.
So, we can conclude that 3D games really deserve your attention. Just find the right casino, complete registration, receive a no deposit or welcome bonus and enjoy the best slots without downloads!
How to choose the best casino to play 3D slots?
Three-dimensional graphics slots have become extremely popular over the last few years. They are bright, thematic, and fun. Consequently, they can be found in many online casinos, but they differ in reputation, bonuses, and convenience. Therefore, players need to know what to focus on when choosing a gaming resource.
If you want to play 3d slots with great bonuses and conditions, pay attention to several criteria when choosing a casino. First, make sure its activities are legal and honest. This fact is confirmed by the license, usually located at the bottom of the website. It is a bad sign if the operator hides this information or does not tell about its license. Do not forget to check the casino's reputation by reading reviews and recommendations of other gamblers.
After exploring the gaming site, go to the section with games to check out the variety of 3D slot machines. In many cases, you'll see dozens or even hundreds of titles from different suppliers like NetEnt, Yggdrasil, Quickspin, Microgaming, Betsoft, etc.
Another nuance is what bonuses you will play these games with. The Welcome Offer is a popular trend, but since it is only activated once, you will need to check what promos and rewards are available eventually. Often it will be Free Spins, Cashback, and Loyalty Program for VIP customers.
We truly believe that 3D slots online in casinos where you play should be available on mobile devices since you won't always be able to play through a desktop device. That`s the reason why popular casinos are offering their games on smartphones/tablets, whether it's an adaptive website or a native app. Both options are convenient and also indicate that the gaming operator cares about the convenience of its customers.
If all the parameters have met your expectations, it's time to check the ease of registration. Usually, the procedure does not require a lot of information and takes about five minutes. Questionable websites usually require too much personal information, and this can be used against you.
Best 3D slots for you
Time is the most precious resource, and you should not waste it on games that do not cause interest and excitement. There are dozens or even hundreds of 3D games at any popular virtual casino, and sometimes it's hard to make a final decision. To choose the right game and have fun, consider several factors when searching for 3D free slots or those games for real money.
Theme
Decide first what theme appeals to you in slot machines. Do you want to explore galaxies in space, attend a concert of your favorite band, or become a superhero to save the world? Each theme will be expressed in terms of graphics, character set, music, and bonuses, so think carefully about how you would like to spend your free time.
Reels & paylines
Years ago, gamblers only had a choice of 3-reel slots with a standard set of lines. Times have changed, and now you can indulge in games with five, six, seven, or even nine spinning reels. The number of winning lines has also increased significantly. Slots with 20 and 50 betways no longer surprise anyone, and you will often come across Megaways games that offer over 100,000 ways to win. This indicates a high winning potential in every round.
Payout level
Having played 3D free slots no download, you will want to win real money. To get closer to that goal, choose the more lavish video slots. The potential for each is expressed in terms of RTP (return to player), which shows how many stakes players will get back in theory. Most 3D casino games offer a 94% RTP or higher. It means you will get back at least $94 for $100 wagered. But keep in mind that this is all in theory and can be different in practice.
Bonus features
Another aspect to consider if you're going to win big. The good news is that many such games have built-in bonuses in the form of special symbols (Scatter/Wild), free spins, jackpot wheels, multipliers, and so on. Mini-games usually offer the biggest payouts, but users need to perform different tasks and missions. You just need to find a slot machine that offers tremendous variety. This is what 3D slots free versions are for.
Mobile compatibility
Smartphones and tablets are versatile devices that are great for gambling. If you don't have a computer handy, a mobile device with Internet access can help. However, this is possible if you have previously chosen a slot machine adapted for portable gadgets. Otherwise, you will not be able to win real money while walking in the park or drinking your hot coffee in a café.
In general, 3D casino slots have a great iGaming future. They offer a realistic virtual world with cool visual effects and dynamic gameplay also filled with bonuses. If you do not know what game to start with, test the best of them for free on our website!
Playing 3D slots for real money
If this is the first time you come across this type of slot machines, you should probably test them without real bets. 3D slots free are available in a wide variety, allowing gamblers to play in demo mode. This is a great opportunity to learn the slot machine and get ready for the real game. It will start as soon as you find a suitable casino and register.
Next, make a deposit and choose a suitable video slot. Once it's up and running, adjust the game parameters, such as paylines (optional) and bet per round. Now press the Spin (Start/Play) button and cross your fingers to win.
As soon as a combination of 3+ of the same symbols appears on the screen, you will get the payout. If that doesn't happen, you lose, and you need to place another bet on a new round. Note that the symbols involved are paid differently, so visit the paytable to know what the characters will give you more credits.
Making combos is not the only way to become a winner. Modern 3D video slots come with a variety of bonuses that somehow help participants receive additional cash awards.
3D slots bonuses
This is the most interesting part of any slot machine. Each bonus here is a great opportunity to win real money and sometimes even the jackpot. When it comes to 3D games, they have some impressive features, and here are the most common.
Some symbols are labeled as Wilds because they can substitute for all characters not performing bonus features to complete combinations. There are Stacked, Expanding, Double, and Random Wilds. Scatter is another special element. They are often paid in any position on the playing field, activating one or more bonus rounds.
Players are very fond of this form of bonuses in 3D slots online. Free Spins are a series of rounds during which you don't bet. Reels spin a certain number of times (five or more), and you have the chance to get more payouts. Often free spins are complemented by other bonuses like Wilds, Multipliers, etc. Catching another Scatters during these rounds will give you extra FS.
Also known as the "Gamble Feature", this bonus is activated every time you win in the base game. Pressing the button will take you to a new screen where you have to guess the color of the card to double the payout or guess the card suit to quadruple it. However, the wrong answer will cancel the payout for the last round.
Some slots with 3D graphics include symbols that increase your payouts. So, you will find 2x, 4x, or even 10x multipliers which can also be an additional feature of Wilds and other symbols.
This is a separate bonus that is an extension of the main story. The mini-games involve more of your skills because they are based on arcade games. This means you will need to search for items, participate in different activities, and perform other functions to get more payouts.
FAQ
If you have any specific questions, please
message us
.
Is it Really Fun to Play 3D Slots?

3D slots represent the ultimate perfection and beauty. All 3D slot machines show various interesting stories and events that were either invented or taken from everyday life. You will be pleased with the game, even if you don`t make real money bets. Exciting 3D slots can give a lot of positive emotions to any person.
How Many High-Quality 3D Slots are Out There?

Today, there are multiple 3D slot machines, and their number continues to grow. Dozens of software companies create more and more 3D game products with interesting plots and conditions that ensure a quick victory. Therefore, the future will definitely bring us more and more types of these popular games.
Do All Casinos Offer 3D Slots for Real Money Bets?

Not all casinos use 3D slots in their games. Our Internet resource brings together the best 3D slots from the most successful software manufacturers. You can check out all the available games. You will surely find the most interesting and winning 3D slot among all the various offers.
Do 3D Casino Slots Offer Jackpots?

As with traditional slot machines, some 3D slots offer their players a lucrative and progressive jackpot. Almost all casinos that have 3D slots group them into a separate section, which is usually called "Progressive Games". Anyone can hit the jackpot of their dreams in this section.
Are the Rules the Same?

The rules for playing a 3D slot are very similar to those for games with a simpler storyline. The only difference of 3D is its unusual graphic display of perfect quality, invented specifically for a particular virtual slot machine. The value of 3D slots resides mainly in their beautiful and varied image, which is actively used to attract new players.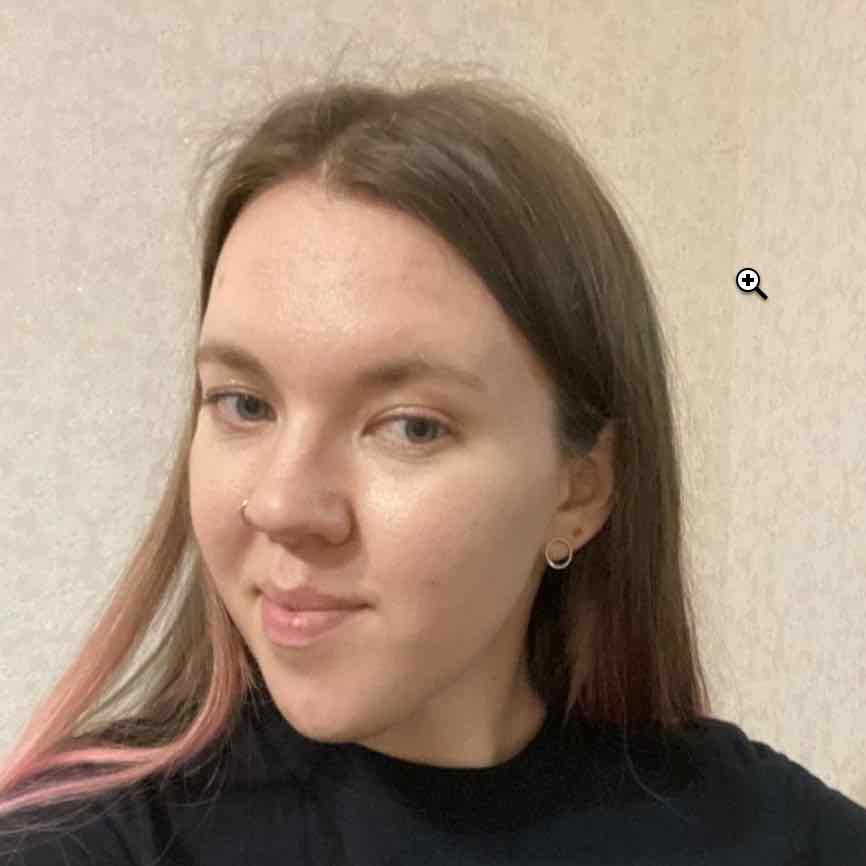 Written by: Liza Yaroslavska