The World's Most Gambling Countries
Casino gaming and sports betting are a giant industry that never stops. In the past two decades, this business has seen significant growth. Licensed operators have entered new markets and have got record revenues, offering thousands of games and bonuses by country.
The research and reports suggest that the global gambling market size exceeded $230 billion in 2021. Virtual gambling is an integral part of the industry, generating gigantic amounts of money. To help you realize the scale, online gaming is expected to reach $114-115 billion by 2030. And although the industry is present worldwide, some countries are more prone to gambling than others.
Australia
Almost 80% of Aussies participate in betting, casino games, and other such entertainment. The average salary in the country was approximately $3,700 in 2022. Each resident spent $1,000 on betting that year. There is no doubt that the amount of money spent on bets will grow because Australia has 20% of slot machines in the world`s stock.
Germany
The average salary was 2,400 euros per month in 2022. Casino and sports betting were in second place in the list of activities on which Germans spent the most money. The local gaming market is growing rapidly even though the authorities have passed a law banning German virtual casinos. The rest of the gambling industry contributes over 600 million euros to the state budget each year.
Ireland
Because Ireland is one of the world`s leading countries in terms of average wages (3,000 euros), local enthusiasts can afford to relax in luxury gaming establishments. Every month, 18+ Irish people spend between 500 and 600 euros on betting. The online casino market's popularity is also influenced by the fact that it is not regulated in the country.
The UK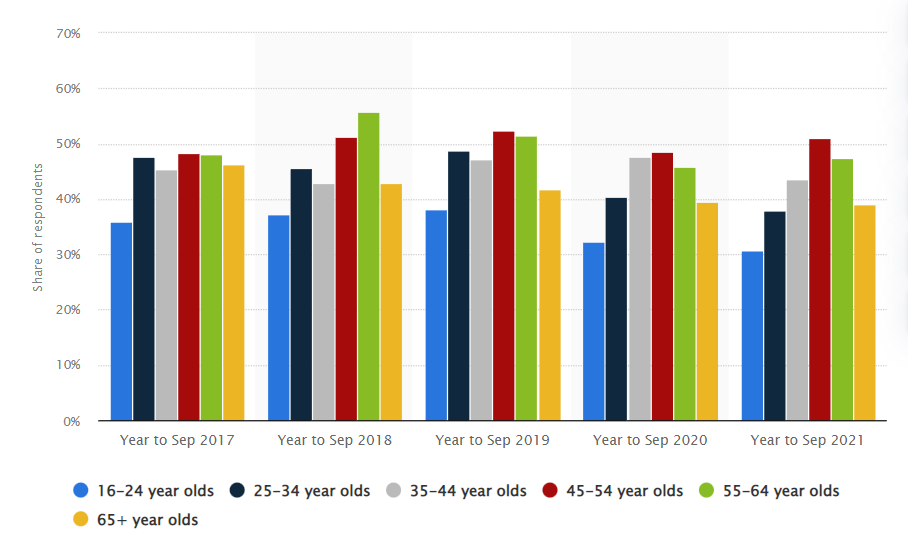 Gambling is legal in this country. Moreover, the UK Gambling Commission, one of the most authoritative regulators, is located in the region. Here is some information from Statista.com.
As of March 2022, gross gambling revenue in Britain was 14 billion pounds, up 1.3 billion pounds from the same figures the previous year.
The number of Britons involved in casino games and sports betting is 26.9% of the country`s adult population.
The National Lottery is one of the most popular forms of gambling, with annual revenues of 8.1 billion pounds.
Generally speaking, Britain is a perfect territory for the legal gambling business. There are plenty of casinos with the best games to try.
Japan
If you are looking for a country to visit and play casino games, pachinko (slots), or lotteries, Japan should be on your list. Back in 2018, the government passed a law to promote tourism. So, gambling gained legal status but only for private entities. There are several nuances in this law.
Before going to a land-based or online casino, each enthusiast must pay 6,000 yen. The amount will be divided between national and local governments. However, this only applies to Japanese. There are no restrictions for tourists, so you can visit luxury offline casinos or gaming sites while traveling in the country.
Finland
The latest survey by Bilendi (Finnish polling specialist) showed that 30% of locals are not against the legalization of the casino business. Until the relevant laws are adopted, local enthusiasts use VPN services to play in foreign virtual establishments. The average salary in the country is $3,800, and over $500 local enthusiasts spend on betting each month.
India
According to Forbes, India is in the top-3 countries by the amount of money ($140 billion) spent on gambling. Educated Indians speak English, so they mostly visit foreign gaming websites to play the best games and claim generous casino bonuses. In addition, India is moving towards legalizing this business, which is expected to affect the tourism industry positively.