20 Thrilling Films about Casino of All Time
Films about casino games and gambling settings have an intrinsic drama since they are, by definition, about taking risks. It's boring to witness someone play it safe, but it's exciting to see someone bet everything to make a big score. To a large extent, our society and culture may be traced back to the influence of casinos and gambling. Because of its aura of mystery and excitement, gambling draws an increasing number of gamblers yearly.
Here are the most outstanding 20 movies about casino games of all time, ranging from fascinating biopics of legendary gamblers to high-octane thrillers involving thievery, card counting, and the criminal underworld below the flash and glitz.
Molly's Game
Writing veteran Aaron Sorkin made his directorial debut with the film Molly's Game, based on the allegedly real story of a former Olympic skier. After abandoning her Olympic dreams, Mollie began organizing secret poker sessions for Hollywood stars and the rich. At some point, she departs to create her illegal gambling operation. Molly Bloom, portrayed by Jessica Chastain, faces an extensive FBI investigation into her illegal gambling enterprise while trying to keep it afloat.
The first days of the principal shooting were in November 2016 in Toronto. Starting with a limited release on December 25, 2017, by STX Entertainment and expanding nationwide on January 5, 2018, the picture gained $59 million globally after premiering at the Toronto International Film Festival on September 8, 2017. Reviews for Molly's Game were mainly favorable, with many praising the writing by Aaron Sorkin and the performances by Jessica Chastain and Idris Elba.
Chastain was nominated for a Golden Globe as Best Actress in a Drama for her performance in the film. At the same time, Sorkin's script was nominated for Oscar, Golden Globe, Writers Guild of America, and British Academy Film Awards.
Compared to other movies about casinos, this one contains the most exciting and unexpected twists and turns. The cast includes Jessica Chastain as Molly Bloom, Idris Elba as Charlie Jaffey, Kevin Costner as Larry Bloom, and Michael Cera as Player X. So, the movie's plot and cast will make you glued to the screen and get goosebumps.
Casino Royale (2006)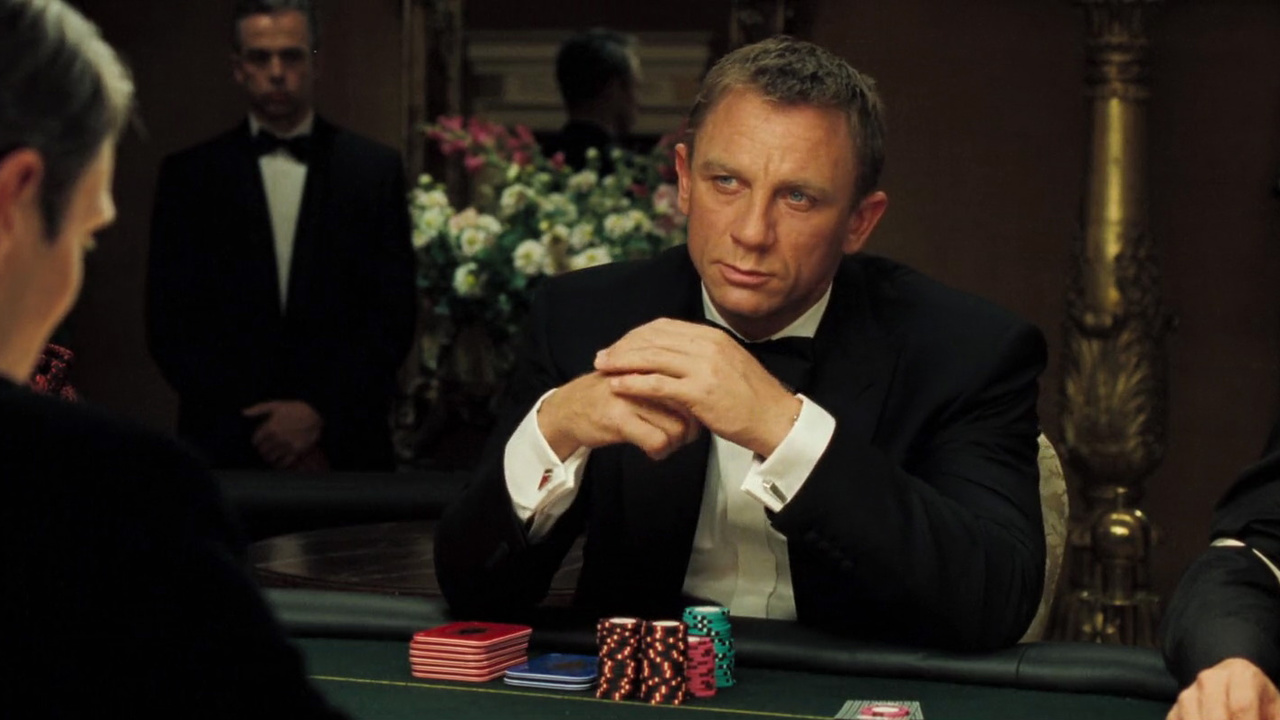 This 007 remake, directed by Martin Campbell, is a reimagining of the first film in the series, which came out in 1967. At a Texas Hold 'em game in Montenegro, Le Chiffre, banker and confidant to the world's most dangerous terrorists, must get the money to ensure his survival among his clientele. And that's not the whole story.
The main character must compete with Mads Mikkelsen, who portrays a dangerous international criminal with a suspicious background. Moreover, he gambles with the cash of those people you'd never want to deal with. Everything that makes Bond movies so great is here: violence, sophistication, luxury, risk, and witty banter.
Although one of the fascinating James Bond movies is Casino Royale, does that make it the best? Casino Royale is an excellent movie, but that doesn't guarantee you'll enjoy it. This "reimagining" is so radically different from any previous Bond picture that it's difficult to compare to any of the others in the series.
The Gambler (2014)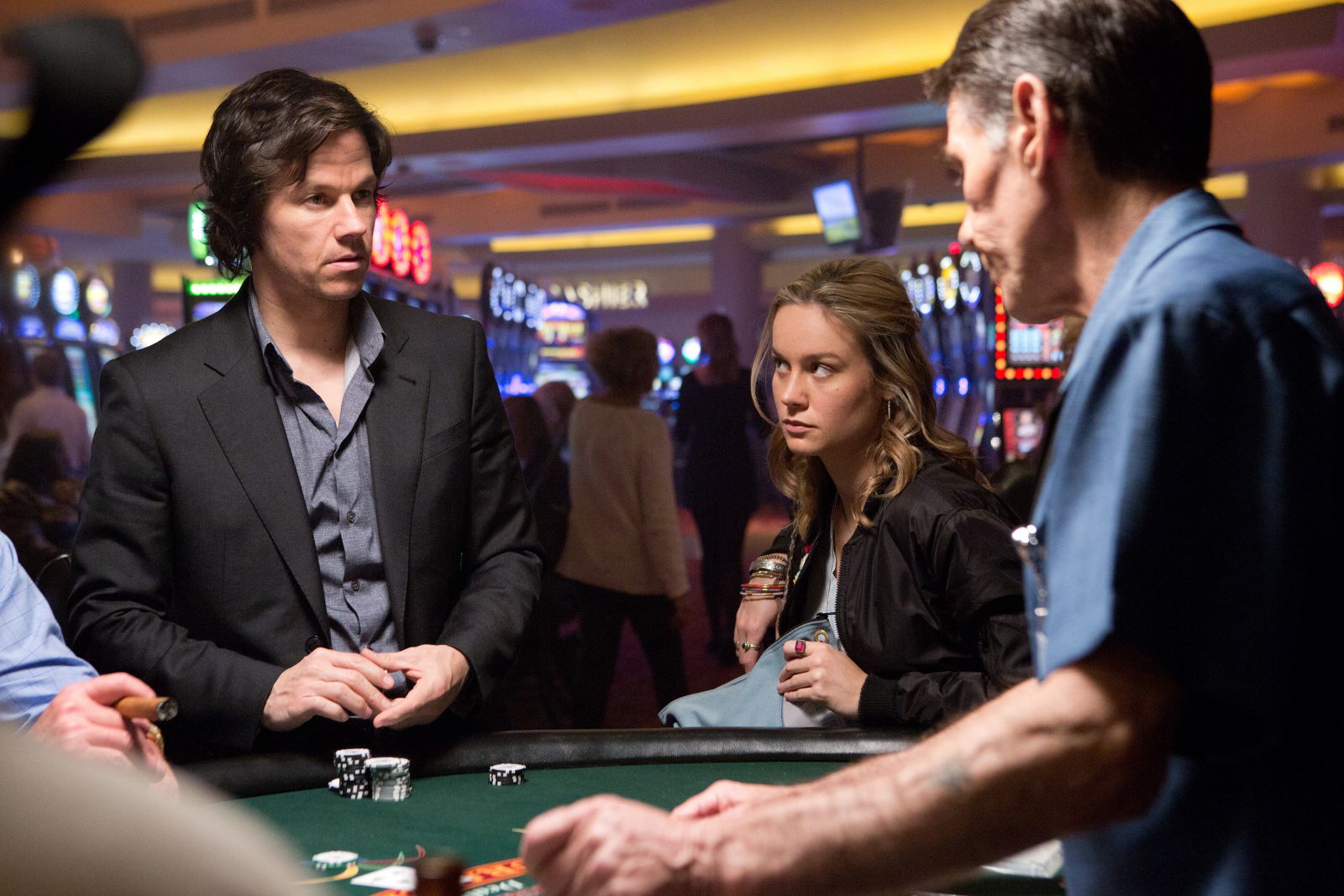 In the 2014 film The Gambler, the protagonist is not a real gambler but someone who uses gambling to self-destruct. When Jim (Mark Wahlberg) gambles, he doesn't play to win; he plays to lose. Bennett, a high-stakes gambler and English professor, risks everything by using his life as collateral for a loan from a criminal. Ever the master strategist, Bennett plays off his creditor against the gambling ring boss, leaving his affluent mother and their strained relationship in his wake.
The Gambler is a well-made picture with beautiful visuals, interesting new perspectives on Los Angeles, an effective score including artists like Bob Dylan, and generally strong performances from its cast. Still, the tale isn't brought to life in a manner that makes us care about any of the characters. You'll probably waste a couple of hours frustrated by Bennett's foolish choices. In a word, Mark Wahlberg rocks. Brie Larson, John Goodman, and Michael K. Williams shine in supporting roles.
Ocean's Eleven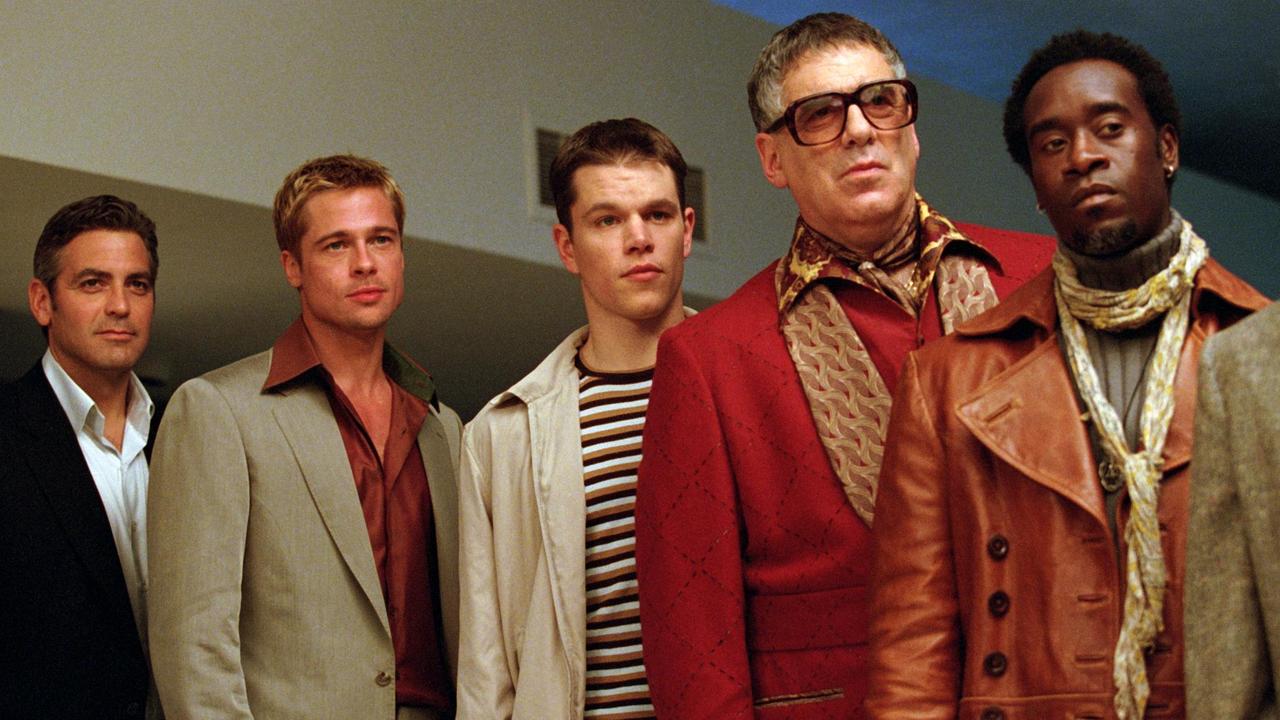 Filmmaker Steven Soderbergh and screenwriter Ted Griffin directed the 2001 American heist comedy Ocean's Eleven. This remake of the Rat Pack classic from 1960 is the basis for the first film in the Ocean's series. George Clooney, Brad Pitt, Matt Damon, Don Cheadle, Andy Garcia, Bernie Mac, and Julia Roberts are a few of the A-list actors in the film.
Movie gamblers are usually portrayed as grim examples of the dangers of the activity. To everyone's surprise, Steven Soderbergh transformed the stodgy Rat Pack comedy into a jazzy, quick-witted explosion in his adaptation. It's clear from the opening scene when George Clooney and Brad Pitt's ultra-cool characters face off at the card table that Ocean's Eleven will portray a sophisticated vibe of contemporary Las Vegas.
The cast put together by Soderbergh is unfailingly well-dressed and never seems corny. They exude an air of confidence that only fictional gamblers can match. Although it's not a movie about gambling in detail, Ocean's Eleven is widely considered to be a classic of the genre.
Both audiences and reviewers reacted well to the picture upon its premiere, becoming the highest-grossing movie of 2001 with a total of $450 million. In addition to the original Ocean's Eleven from 2001, Soderbergh produced the sequel Ocean's Twelve in 2004 and Ocean's Thirteen in 2007. In 2018, a sequel, Ocean's 8, starring an all-female cast, was released.
Skyfall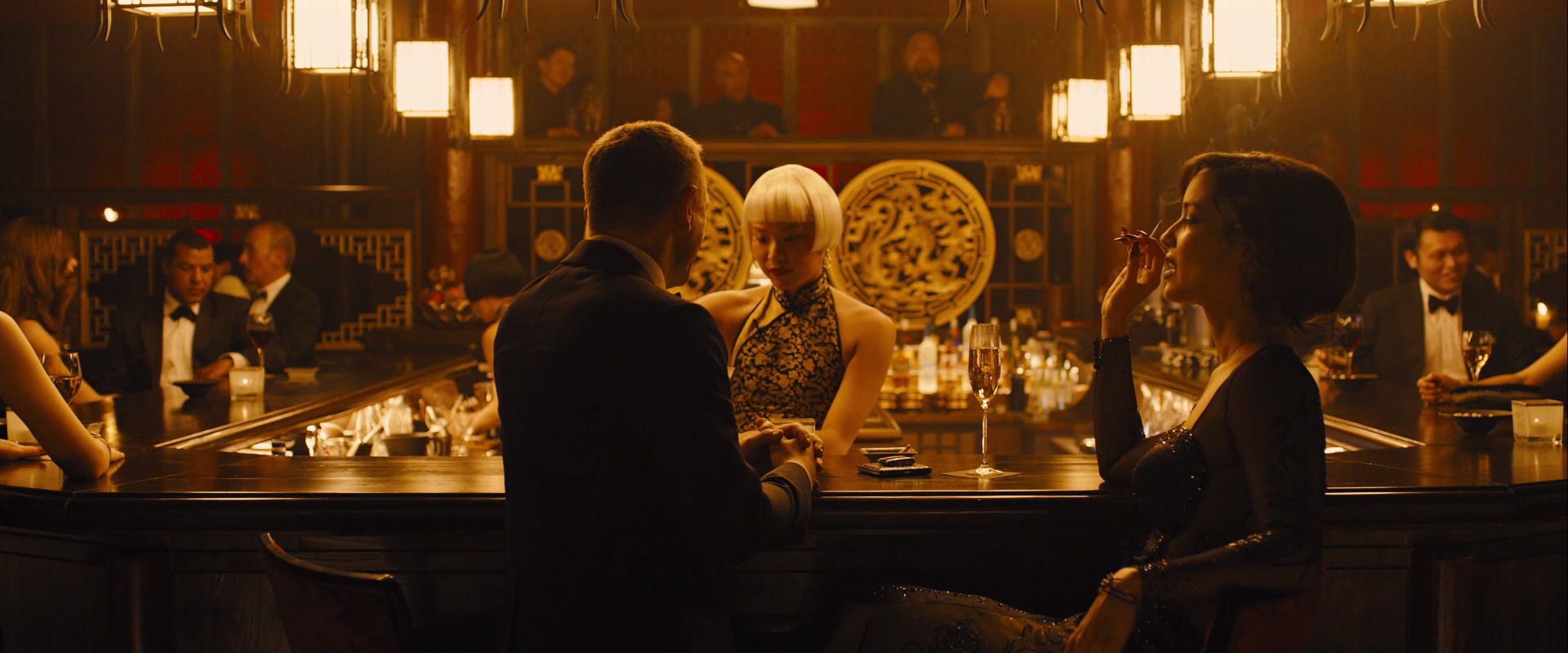 In Skyfall by Sam Mendes, the latest installment in the longest-running film series of all time, Daniel Craig reprises his role as James Bond 007 from Ian Fleming's books. Since M's history comes back to haunt her in Skyfall, Bond's devotion to her is tested. Now that MI6 is under assault, 007 must find and eliminate the perpetrators, no matter the personal cost.
Bond, James Bond, is back in what is undeniably one of the finest films in the series, four years after Quantum of Solace and two years after MGM filed for bankruptcy. Skyfall, the next film from American Beauty director and Oscar winner Sam Mendes, is a large, complex, and unusually intimate affair. The main issue is that it may not always have the traditional Bond vibe.
Skyfall's world debut happened in London's Royal Albert Hall on October 23, 2012. While not shot using IMAX cameras, this was the first James Bond picture to be shown in IMAX theaters. Two Grammy Awards, two British Academy Film Awards, and two Academy Awards were among the many honors the movie received. Critics were enthusiastic about the film, praising Mendes' directing, the performances (especially from Craig, Bardem, and Dench), the action scenes, the photography, and the soundtrack.
It was the tenth highest-grossing picture of all time and the only James Bond film to break the $1 billion mark. Moreover, it was the highest-grossing film ever in the UK, the highest-grossing picture in the franchise, the highest-grossing film globally for Sony Pictures and MGM, and the highest-grossing film of 2012.
The Hangover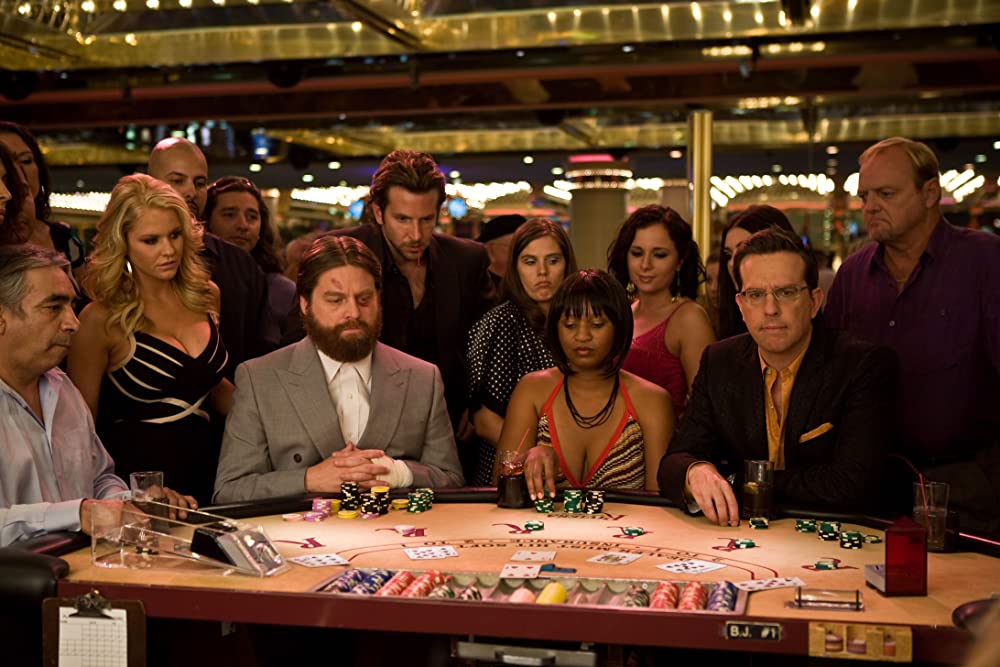 Todd Phillips and Daniel Goldberg co-produced and wrote the screenplay for the 2009 American comedy picture The Hangover, which they directed and co-wrote with Jon Lucas and Scott Moore. This movie kicks off a planned trilogy called The Hangover. Bradley Cooper, Ed Helms, Zach Galifianakis, Heather Graham, Justin Bartha, Ken Jeong, and Jeffrey Tambor suit perfectly to this film.
Chris Bender's close friend and fellow producer, Tripp Vinson, inspired the movie's plot. After Vinson blacked out during his Las Vegas bachelor party, he found himself in a strip club being threatened with a very, very hefty amount to pay. It's a terrific and funny film about how insane Vegas can come out.
The Hangover, directed by Todd Phillips, immediately became a worldwide smash blockbuster. Bradley Cooper plays Phil, and the plot revolves around the famous saying, "What happens in Vegas, stays in Vegas." The best pals travel to Vegas for their buddy Doug's bachelor celebration, only to awaken, not remembering a thing, with a tiger in the toilet and Doug missing. They just have a few hours to put the events of the night before together and get Doug to his wedding.
The Hangover quickly became a success with a giant box office. With a global total of almost $467 million, the movie was the ninth highest-grossing of 2009. The film gained many awards, including the Golden Globe for Best Motion Picture, Musical, or Comedy. Surpassing Beverly Hills Cop's almost 25-year reign as the highest-grossing R-rated comedy in American history, it became an instant box office phenomenon.
Godfather of Harlem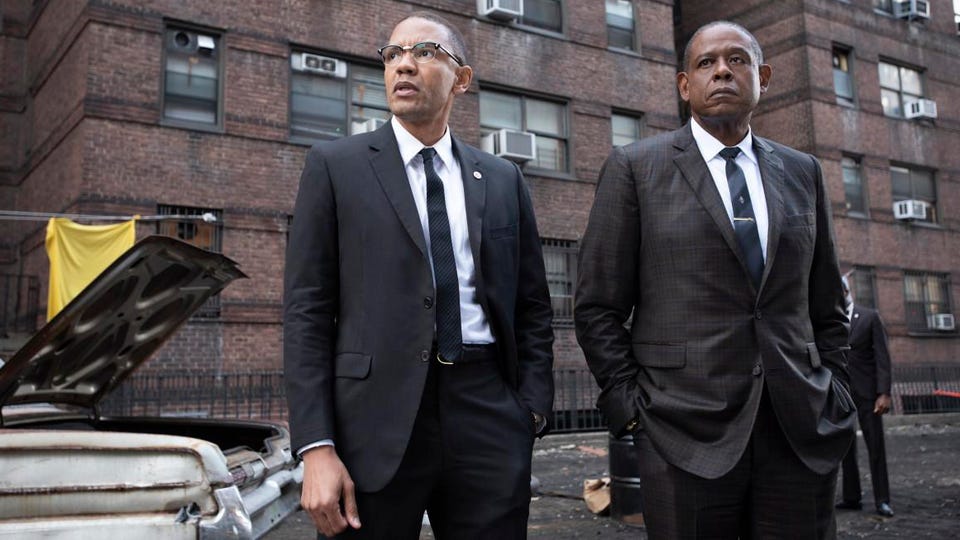 The story is about the notorious mob leader Bumpy Johnson, serving a 10-year sentence. He was released in the early 1960s to find the area he previously dominated in disarray and under the hands of the Italian mafia. He develops an alliance with radical preacher Malcolm X during the bloody conflict, just as Malcolm's political ascension is caught in social unrest and a mob war that may destroy the city.
The Godfather of Harlem portrays one of the most turbulent periods in American history when the criminal underworld and the civil rights movement collide. Watch a thrilling story of Bumpy Johnson, a notorious criminal who became the "Harlem Godfather" because he managed to control the underworld and illicit gambling.
The House (2017)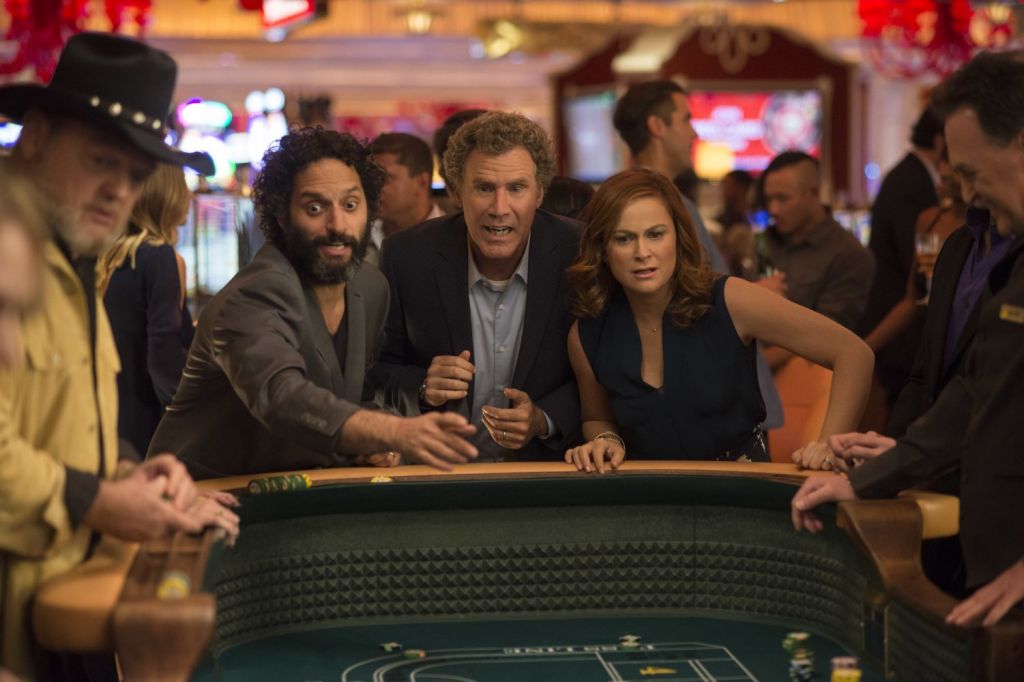 Featuring a script by Andrew J. Cohen and Brendan O'Brien, The House is a 2017 American comedy film directed by Andrew J. Cohen. The story centers on a couple who set up a secret casino in their friend's house to make money for their daughter's college expenses. The film stars Will Ferrell, Amy Poehler, Jason Mantzoukas, Ryan Simpkins, Nick Kroll, Allison Tolman, Rob Huebel, Michaela Watkins, and Jeremy Renner.
Will Ferrell and Amy Poehler's comedy is full of laugh-out-loud moments, taking it to other comedies considered among the best gambling movies of all time. The film tells the lengths to which a parent will go to support their child's dreams. The heroes must resort to opening an underground gambling den. Even if you win, the stakes are enormous because of the legal prohibition on gambling.
This movie has an improvised casino scene. Such a farfetched plot device could only work in a comedic setting. While the rest could be possible, the unlawful component is not. Despite that, it does an excellent job of capturing the American ideal, saying, "If you put in the time and effort, you can succeed at everything."
Wild Card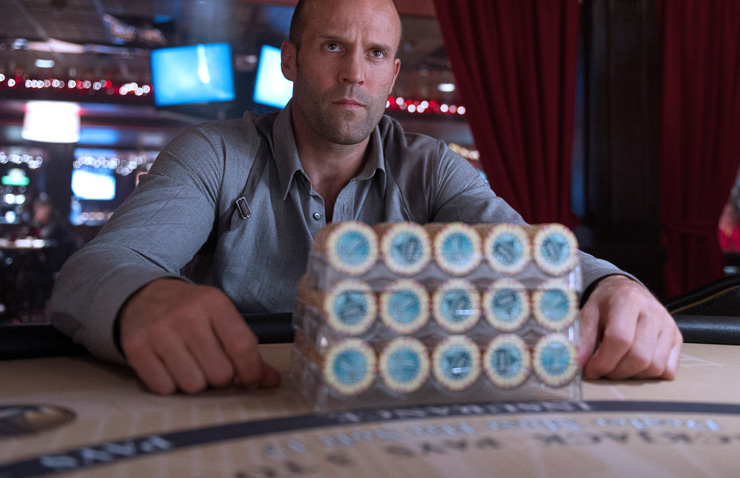 Compared to other casino-themed movies, this one has the most excellent action. Gambling, action, and Jason Statham's characteristic recklessness can all be found in this picture. To feed his gambling habit, the protagonist has a job as a bodyguard. After agreeing to help a pal out of a jam, he's in hot water with the mob.
One card, called the "wild," may stand in for any other. Usually, it's the joker, but depending on the game, it might be different cards. Traditionally associated with card games, the term also has a sports-related connotation. A group gets into a tournament via some means apart from the standard. Commonly, it fails to qualify, but the team or athlete manages to get in via alternative rules, thereby becoming a wild card.
This fascinating movie won't disappoint you if you're a fan of action movies. Moreover, it features numerous entertaining casino sequences that make it part of our greatest gambling movies list. It's thrilling, nail-biting, and even humorous at places, so it's a good time all around.
The Ladykillers
There has never been a better example of a dark comedy than The Ladykillers. Doctor Goldthwait Higginson Dorr, played by Tom Hanks, a so-called eccentric professor of ancient languages who is prone to quote Poe, visits the house of Marva Munson, a stoic and religious widow. The latter rents out a room in her home. Dorr convinces her that he is on a sabbatical and that he would want to use her basement to rehearse early Renaissance music with several other musicians.
The objective is to dig under the ground and enter the bank vault of the prosperous riverboat casino. A foul-mouthed janitor, an IBS-afflicted explosives specialist, a chain-smoking Vietnamese tunnel expert, and a foolish football player make up the "musicians" band.
While the film is not about the casino's ins and outs, you can still enjoy a compelling picture. So, watch a Southern professor and his gang dress up as a classical ensemble to rob a casino right under the nose of his naive but clever elderly landlady.
The Card Counter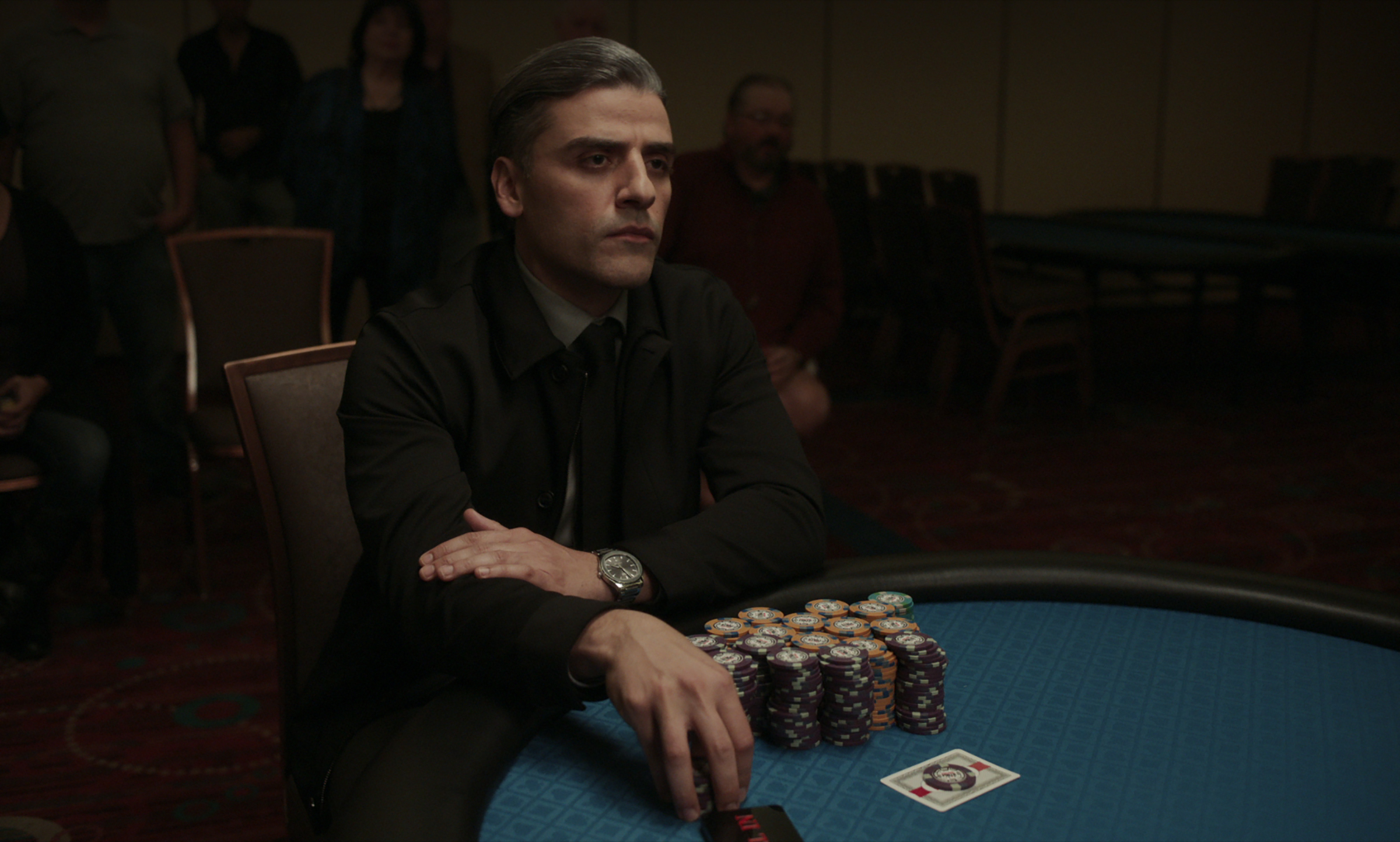 Paul Schrader develops the screenplay and directs the cast in the upcoming American thriller The Card Counter. The film features Oscar Isaac, Tiffany Haddish, Tye Sheridan, and Willem Dafoe in lead roles. The director, Martin Scorsese, is involved in the production as an executive producer.
It's Paul Schrader's stylish, dark, and unbearable drama about a professional card player. The main character goes from one casino to another to have some peaceful control over his life, and escape from the guilt in his past is lighter but no less intense. He is passionate about this setting and takes great pleasure in elucidating its subtleties.
Schrader's usual tone of guilt and suffering is sometimes at odds with the gambling sequences, but they also invigorate and revitalize both the director and the picture. In addition, Isaac's case is among the best of the Cool Movie Gamblers instances given here: We don't gamble, but if we did, we'd play it as he does – with a cool head and a steady hand.
What Happens in Vegas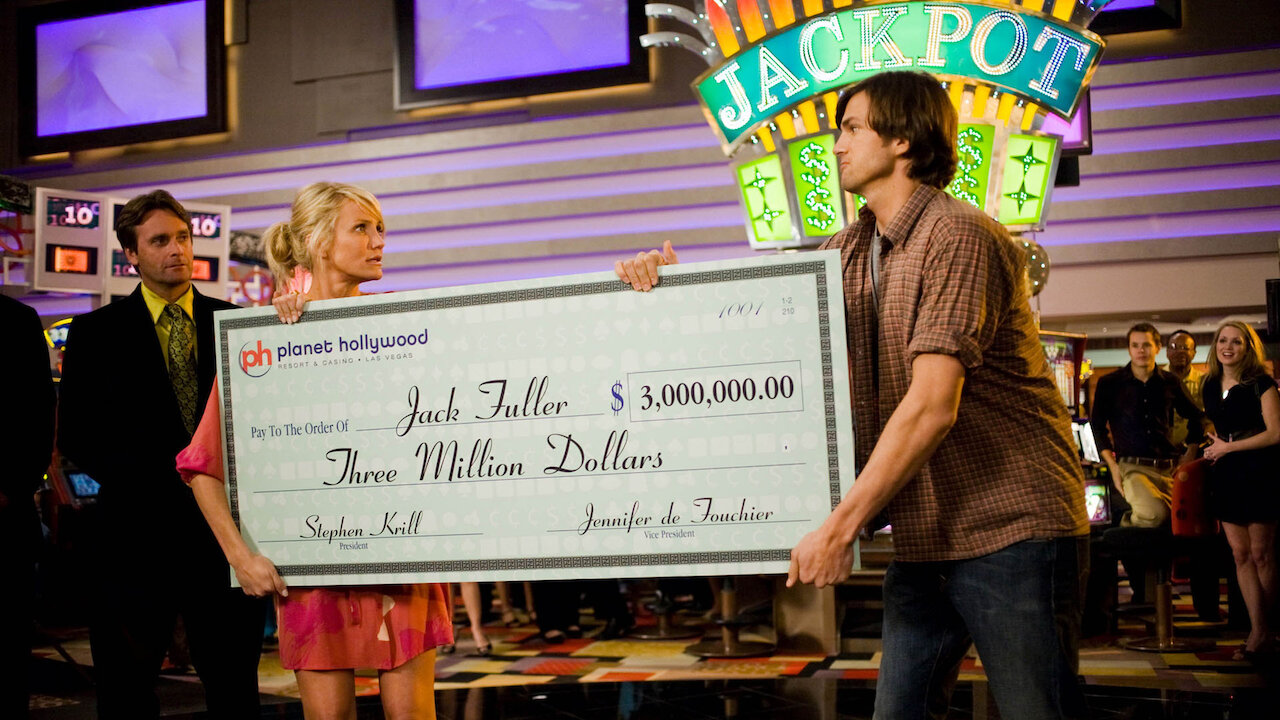 In this hilarious romantic comedy related to traditional Vegas films, two New Yorkers have an unforgettable night in Sin City that ends in an ill-fated marriage. In this case, Cameron Diaz and Ashton Kutcher play the role of drunken screwballs resulting in needing a divorce after a wild night out. However, the newlyweds end up in court when he wins $3 million on the slot machines, and the judge orders them to remain married for six months until they work out their differences.
The two protagonists are feuding, fighting, and arguing continuously to force the other to break their "marriage" since they are stuck together because of an unexpected windfall. While watching, you'll find a surprising amount of good content about the nature of real marriage and what it takes to make it work. So, it's a light-hearted comedy with a glimpse of the casino setting.
The Gambling House
It was directed by Ted Tetzlaff and starred Victor Mature, Terry Moore, and William Bendix, and it was released in 1951. Joe Farrow, a criminal, shoots and murders a man during a craps game. Afterwards, he approaches gambler Marc Fury with an offer of $50,000 to take the rap and go on trial. As Farrow attempts to renege on the payment, Fury takes a ledger with evidence that might land Farrow in jail. Fury gives the ledger to Lynn Warren, an immigration social worker, while he's being chased.
Even after his acquittal, Fury is detained by immigration officials, who threaten to deport him and his parents if they don't leave the country. Fury and Lynn Warren feel an instant love attraction to one other, but she doesn't share his optimism about America's future. Farrow's assassin tracks down Fury, but betrays his master in the end. Fury's prize of $50,000 to a family that urgently wants to stay in the United States makes Lynn trust him.
Uncut Gems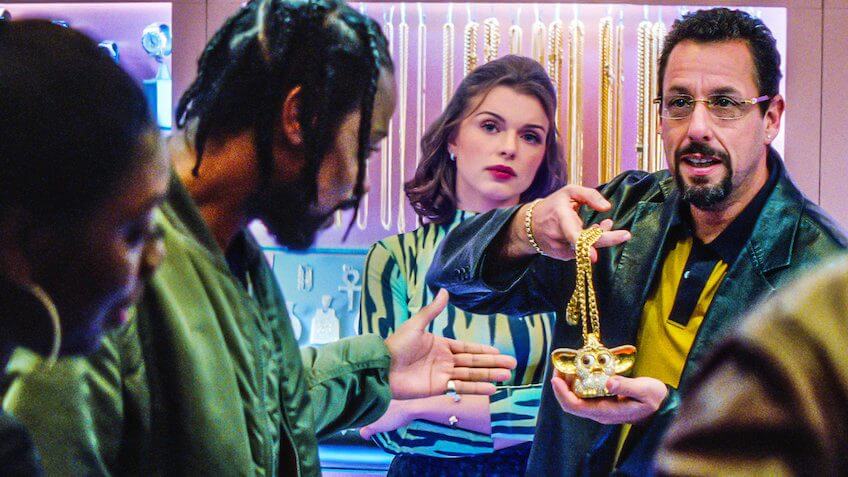 Uncut Gems, starring Adam Sandler as a New York City jewelry dealer who can't resist the allure of gambling, is a perfect depiction of the pressures of gambling addiction. Aside from his brother-in-law and basketball great Kevin Garnett, he owes money to the local mafia, gamblers, watch salespeople, and even the town's celebrity.
Howard, brilliantly portrayed by Adam Sandler, is a complete and total gambling addict. Uncut Gems' genius is in how easily the main character draws the reader into his madness, letting them wonder for a second whether he may succeed in the crazy scheme he's devised.
Instead of trying to teach us anything about the tragic hero, the Safdies just thrust us headfirst into his insanity and let us ride along on his frantic wave of excitement. And here's the strangest part: you may want to get back on the roller coaster the second the movie's terrible ending rolls around. Addiction may be compared to it.
Uncut Gems isn't just the story of how a person's life can come apart due to greed. It's also an analysis of how humans value the world around them and how this affects their individual experiences and the systems they create. Numerous reviewers and fans agree that Uncut Gems is a fantastic film, particularly if you like movies that make you think and read through the lines.
Hard Eight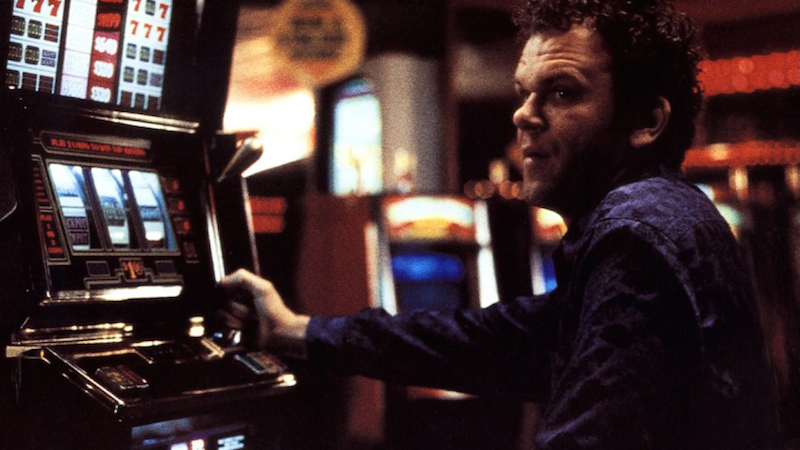 Hard Eight, Paul Thomas Anderson's first feature film, follows a seasoned gambler, Philip Baker Hall, and his young protégé, John C. Reilly, as they win big for the first time. Because of his feelings for Clementine, Gwyneth Paltrow, the young craps' player, is forced to disregard some of his mentor's advice, which has disastrous results.
It's an adaptation of Anderson's short film Coffee & Cigarettes (including a character named Sydney portrayed by Philip Baker Hall in Midnight Run), which was a massive headache for the inexperienced director. It's a story of a sad, lonely guy who has learned to exist in the underworld of Las Vegas until he finds those who may genuinely need his help. Although it doesn't compare to the other director's masterworks, it's a spectacular debut.
It's not as flashy as you'd expect from Anderson's debut picture (he saved the real bravura for Boogie Nights), yet it still manages to be quite moving. The film almost appears to have an intuitive grasp of Las Vegas and the guys who go unnoticed there.
Tricheurs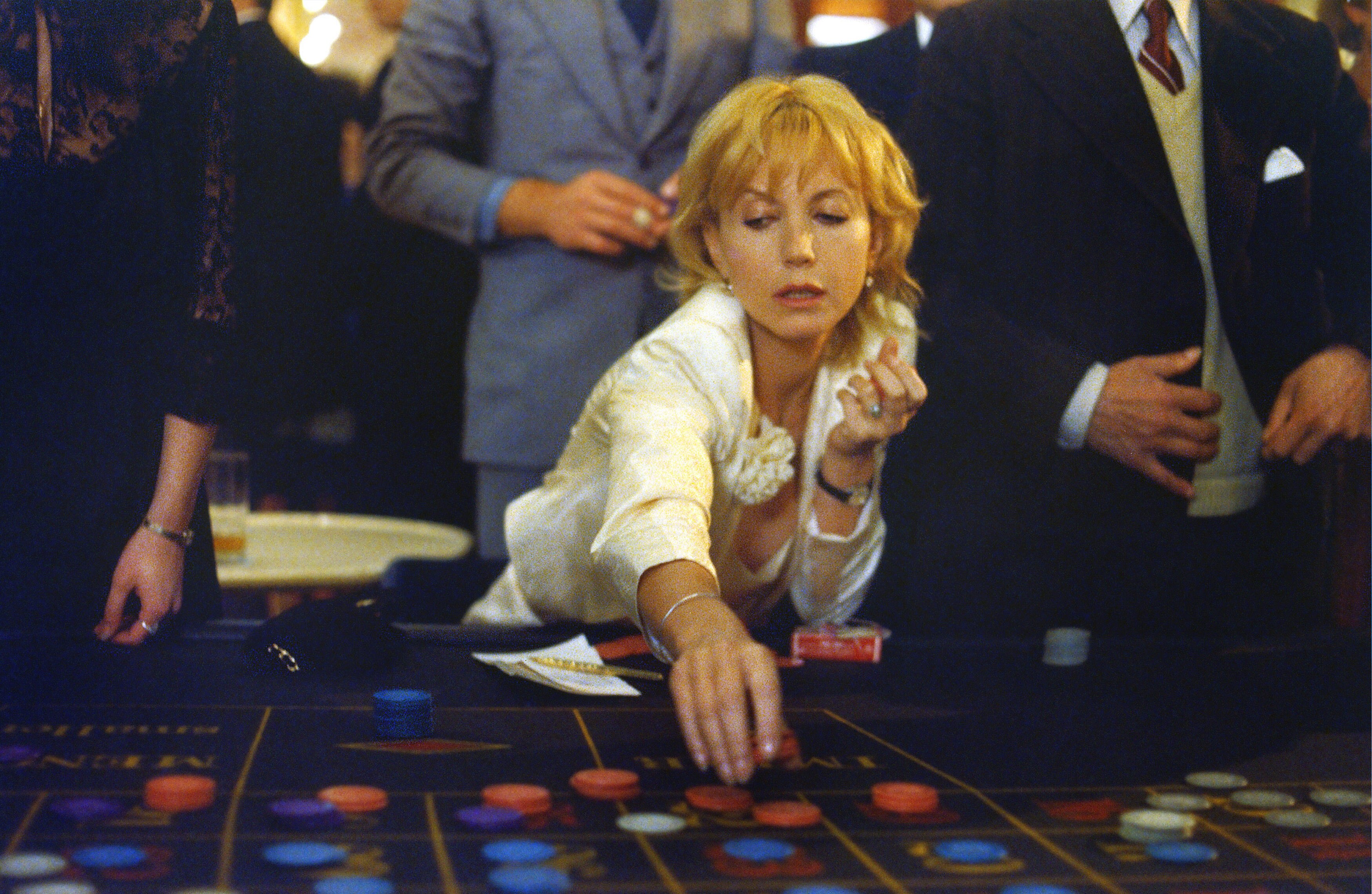 It's one of those great casino films you may have never heard about. It's directed by Barbet Schroeder, who also brought us Barfly, Reversal of Fortune, and Single White Female. Tricheurs, based on a book by Steve Bas, is one of Schroeder's most fascinating films not because of his creative direction but because it deals sympathetically and honestly with a topic that has seldom been successfully addressed in cinema: gambling addiction.
This crazy, addictive little drama follows a lovely guy (French rock singer Jacques Dutronc) who is so hopelessly addicted to gambling that he doesn't care whether he wins or loses. That's already an issue, but the stakes skyrocket when he meets somebody who recruits him for a complex cheating plan. Tricheurs doesn't pass judgment on these swindlers and gamblers. It only follows them to their demise. It's not like the vacation isn't a sinister good time anyhow.
The film's oddly synthetic fairytale vibe, coupled with a solid central performance from Jacques Dutronc (arguably one of his best), makes for compelling work. The film's overly pretty design and meretricious surface glitz cleverly underscore the main protagonist's disconnection from reality. Tricheurs is a picture that successfully gets over the terrible force that gambling has once it's taken hold. Moreover, despite certain flaws in the screenplay and direction, it deserves to be regarded as one of Schroeder's most worthwhile films.
Croupier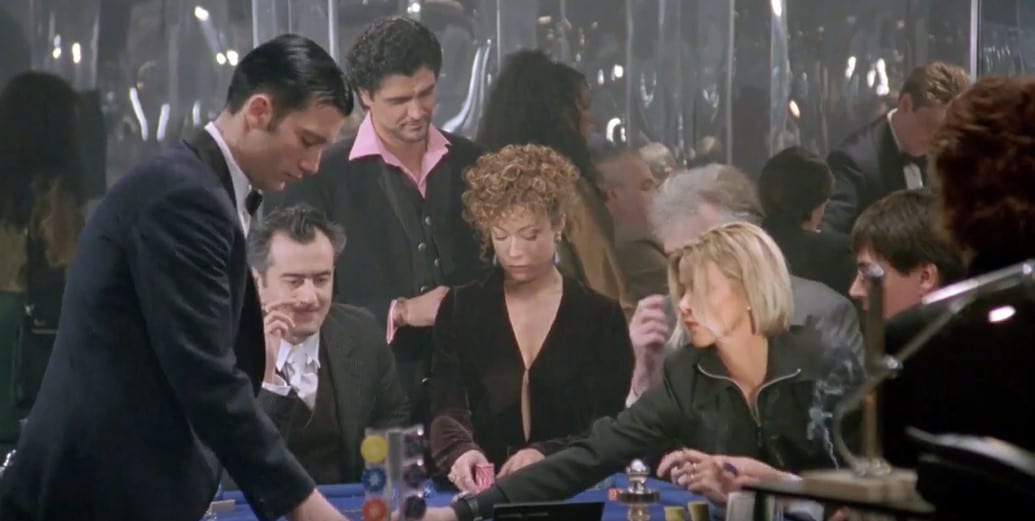 Over the last two decades, Clive Owen has become such a ubiquitous, underwhelming presence in movies that it's difficult to recall the thunderbolt with which he first entered the industry. To see all this potential realized, you need to watch Croupier.
Mike Hodges' Croupier is one of the few British gambling films that has become cult classics. Clive Owner plays Jack Manfred, a writer in London who's trying to make ends meet. He decides to get a job as a croupier to supplement his income, but he quickly becomes immersed in the sordid world of gambling.
The main character's business and personal life begin to fall apart once he becomes entangled in shady deals with a gambler. What fans like most about the film is that it shows a side of the gambling business that's not often depicted positively: the less glitzy, more realistic aspect outside Las Vegas.
Croupier is worth watching since it provides an educational opportunity for those interested in gambling and insight into the life of a gifted storyteller. As a result of several obstacles with his writing, the main character is forced to search for other means of income and eventually finds success in the gaming industry.
Mississippi Grind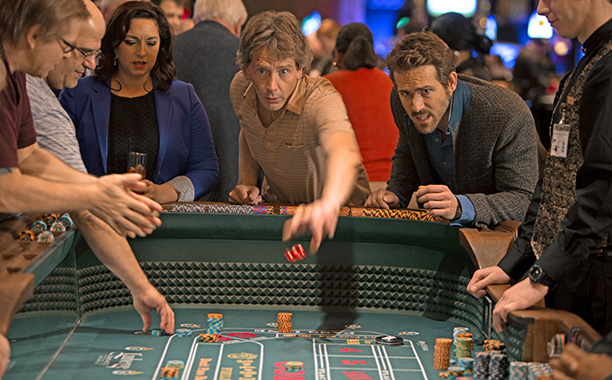 Anna Boden and Ryan Fleck, directors of Half Nelson, created a charmingly nostalgic two-hander about two compulsive gamblers on their way to a New Orleans poker tournament with potentially large payouts before they joined the Marvel bandwagon.
There's a good chance that this is Ryan Reynolds' best role. He's fantastic as Curtis, the slapping-around buddy of troubled Gerry, played by Ben Mendelsohn. Mississippi Grind is a picture about addiction, despair, and regret that doesn't attempt to conceal its obligations to Hollywood in the 1970s. However, despite the film allusions, the material's desperation and sorrow still shine through. It's a grim depiction of constant gambling called "the grind." Thus, Mississippi Grind feels like old cigarettes and half-drunk beer cans.
The atmosphere of a casino is described faithfully and with a lot of detail. The variety of games on display is one way this film differs from others set in casinos. Slot machines, poker, roulette, and even some light sports betting. The film is entertaining and funny in parts. It also highlights potential complications that may arise from engaging in risky behavior over an extended period.
Owning Mahowny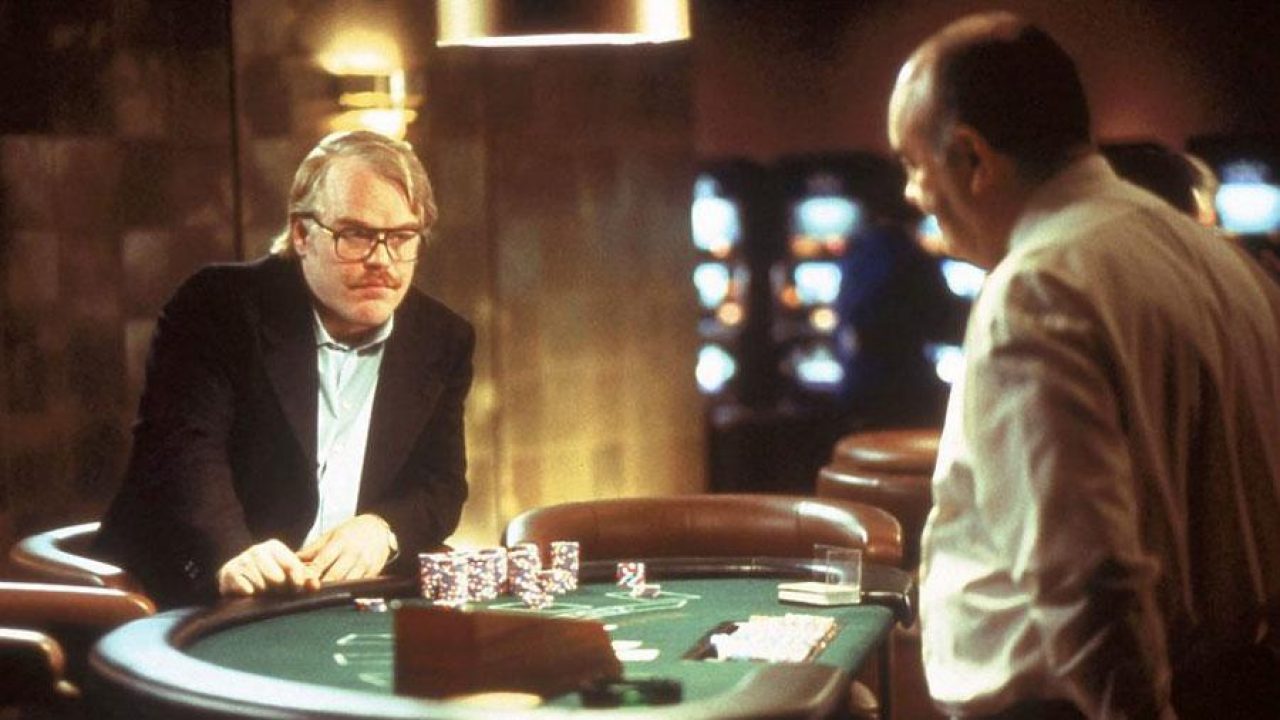 This film is based on the actual incident of Dan Mahowny, a branch bank manager who embezzled $10 million to pay off his gambling debts in the early 1980s in Toronto. The film strips away the supposed glamour and glitz of gambling to focus on the crippling, oppressive addiction. As expected, Hoffman excels in the character, managing to be both enigmatic and pitiful as the guy unable to control his behavior but stubbornly persists in trying to maintain his grip on life for as long as possible.
Philip Seymour Hoffman plays the role of the real-life bank manager in Toronto, Dan Mahowny, who is shown as courteous and mild-mannered yet secretive and embezzles millions of dollars to fuel his gambling addiction. Despite its good moral and redemptive themes, foul language, nudity, and scattered immorality, the movie is a funny, intelligent, amusing look at gambling addiction and the power of avarice.
The movie is so attuned to Hoffman's frequency that it almost seems too far from the audience. His Mahowny is so ensconced in his mind that there's no way for the audience to enter it. However, the movie comes as near as it ever could to depicting the actual dread of gambling addiction.
Lucky You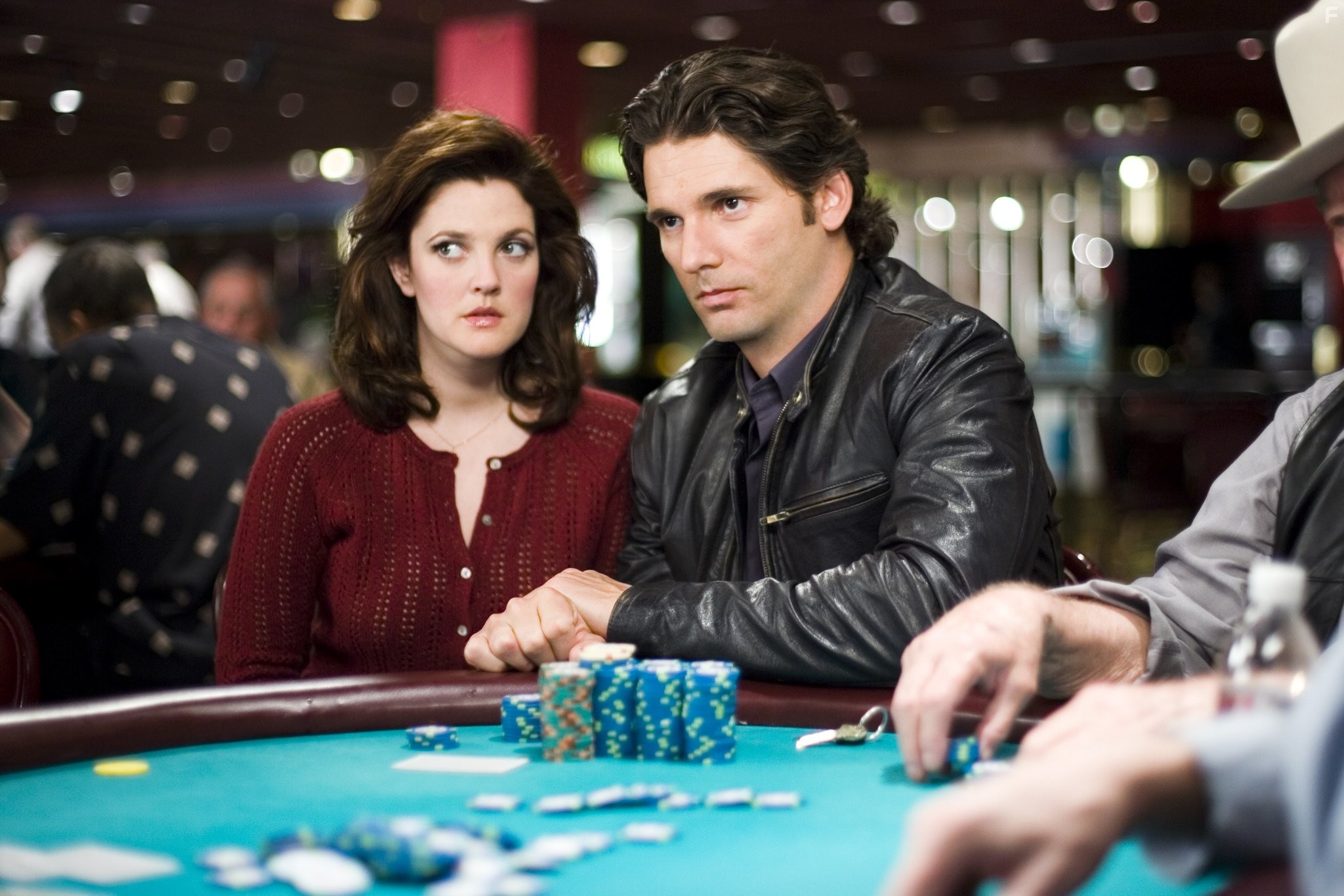 The drama film, Lucky You, starring Eric Bana, Drew Barrymore, and Robert Duvall, was directed by Curtis Hanson and produced in the USA. The filming setting captures the bright lights of Sin City. A world-class poker player battles personal issues while competing in a tournament in Las Vegas.
Huck Cheever is an intelligent but easily swayed poker player in Las Vegas. He has to come up with the $10,000 entrance fee for the poker world series. He wins, loses, borrows, and loses some of it, and even steals from Billie Offer, a candid young lady who's new to town and takes Huck's interest.
Huck has debts to everyone by the time the competition begins. Making things worse, his father has arrived, whom Huck despised since he abandoned his mother, a great player in town. So, the question is: Is it possible for Huck to adopt his way of life and approach poker? Or, is the sound of his existence evaporating down the drain the only flush he ever hears? Go ahead and find out what happens.