High Paying Online Slots, Best Paying Online Slots
There are many places where people go to get the best gambling systems, but if you want to be sure that you get the best ones that pay big money then it pays to take the time to learn how to read and choose high-paying slots. The best way to choose a system that will make you lots of money is to do your research and make sure that you know the pros and cons of each one before you actually place any money in the slots you are looking at. This can be done with the help of a good online casino guide and you will be able to quickly find out which ones have a good reputation, have the best payout percentages, and have the best casino bonus offers that you can take advantage of.
Some interesting information about high paying slots online for our users
It would be a lie if we say that players only come to the casino to have fun and get positive emotions because everyone needs high paying slots. Almost every one of us spins the reels hoping to win real money, and sometimes, it leads to disappointment when we find out that the chosen video slot isn't up to the task. To get the biggest payout, instead of losing money, focus on finding the best paying online slots that we will focus on in this guide.
To filter out greedy video slots, be careful with your payout percentage (Return to the Player). It is the average amount a player will get as his winnings compared to his stakes. RTP always comes in percentages. Here is an example:
You have chosen a slot machine with the developer's claimed 95% RTP.
You play regularly for a week and wager a total of $1000.
On average, the video slot should return you at least $950 in winnings.
In a game with 95% RTP, the house edge is only 5%.
Keep in mind that "Return to the Player" is just an average payout, and in practice, it can vary both ways, especially when players win the jackpot. The higher this figure will be, the more bets you get back, and vice versa; the lower the RTP, the more money you spend and win less. However, it's not the only parameter that affects your success.
Factors behind the slot machine payout
RTP is not the only factor to consider when choosing a suitable game. Below, we will discuss others that somehow determine the payout level.
Volatility. A parameter exists to show players how often the video slot pays out. By playing with low volatility, you will find that spins end up with a winning combination less often, but every time they do, you end up with a hefty prize. However, it happens more often in slots with high volatility, although the payouts are not too big. The best solution would be medium volatility when the winnings' frequency and sizes are about the same. It depends on whether you decide to gamble with high-risk or regular rewards.
Hit Frequency. Choosing the best paying online slots, consider hit frequency, which indicates the probability of falling out a winning combination without regard to the stake amount. Simply put, by betting on one line, a gambler wins once for a certain number of rounds, but by choosing multiple paylines, he often gets smaller winnings.
Volatility and Hit Frequency are additional parameters you should consider when choosing a video slot. But, the RTP remains your number one assistant, showing the overall payout potential of every slot ever presented on the online market.
Free high paying slots for fun
You need an impressive bankroll to choose the best paying slots because so many games are available in online casinos. However, not all gamblers have enough credits to test each slot machine with a claimed high RTP. Well, there is a demo game able to save your real money and at the same time show what games pay a lot.
Free play is available in many casinos and requires at least registration. Or you can stay on our website and start playing without registration and deposit, which will give you some significant advantages. Firstly, you have enough time to find the best paying online slots without risking real money.
You can test each game you find, and virtual demo bankroll is not going to limit you in bets. This is also an excellent opportunity to check how a particular slot machine pays when you use different stakes and approaches.
Of course, you don`t win real money when three to five symbols land on the payline, which can sound frustrating. On the other hand, this is the only way to test games for free with zero risks. With unlimited bets and time, beginners strengthen their skills and are guaranteed to get the best paying online slots!
Best high paying slots for you
Obviously, you prefer not to waste time on low paying machines. Well, you need time to check several video slots and choose the best of them. However, we've already provided a list of the top 10 video slots in terms of payout levels. If you intend to do your search, filter the slot machines by RTP size.
As we mentioned before, Return to the Player indicates the payout size that virtual gamblers claim in theory. For example, in a game with a 95% RTP, you are claiming a $95 return for every $100 wagered. The rule works both ways, so you may win more or less eventually, though sooner or later, you will approach the specified value. Many of the recommended video slots come with 97%, 98%, and even 99% rtp, which indicates a low casino edge.
Best paying slots online are also determined by volatility and hit frequency, which indicate the frequency and size of payouts. You can win big but rarely, or often but little. The number and variety of bonuses are important as well. Multipliers, Wilds, Gamble Feature, Free Spins, and other options allow participants to win significantly often. Study all these points before deciding on which game you want to settle on.
Highest paying slots online for big wins
When you look at casino games from a multi-provider operator, you can easily be surprised by the sheer number of games on offer. That's why many players are dumbfounded and don't know where to start. Players often confuse which slots are the best to play for real money and are considered the slots with the best payouts.
Let's start with the basics. You may already know that each slot has an increased Return to Player (RTP) value. The amount that the game must return to players in the form of winnings within a certain period. Slots have different RTP values, depending on the game in question. You may come across a 92% (low) RTP slot, while another game may have an RTP of 99% (high).
Many experienced players refer to the RTP value to indicate that the slot can pay more often in a long session. In addition, the payout in slots can be affected by the level of dispersion, the random number generator, and many other factors. High RTP slots are mainly used by experienced players when wagering a vast bonus amount. It is due to the high RTP value, resulting in frequent but smaller payouts.
It's no secret that slot machines are not just for entertainment. Many players come to mobile casinos to earn money. Before placing a bet on real money, players must determine all the pros and cons of each game. Earlier in this article, you learned about the features of high-paying slots. In this case, you have more chances to get a big win and get your lost bets back. When choosing a real money slot online, pay attention to the following names:
Divine Fortune: This is one of the best jackpot slots. The slot machine can pay out five figures every two days. Divine Fortune offers three local jackpots, the largest of which is Mega. The game has a five-by-three playing field with 20 paylines. You must trigger the bonus round by landing at least three scatter symbols to win the jackpot.
Starburst: In 2012, Starburst was a simple slot machine with ten fixed lines, three rows, and five reels. The slot machine has a maximum multiplier of 250 per symbol, and if you are lucky, you can win all 50,000 coins.
Mega Fortune. This slot machine has brought some of the best awards in the history of online gambling. The slot can bring in significant amounts of money, making it ideal for those who love both cash and slot machines.
As we mentioned earlier, 'Return to Player' indicates the amount of payout that virtual players are theoretically claiming. For example, in a game with an RTP of 95%, you assert a $95 refund for every $100 wagered. The rule works both ways, so you end up getting closer to the specified value. Many recommended video slots have 97%, 98%, and even 99% RTP, indicating a low house edge.
The best online slots are also determined by volatility and hit frequency, which indicates the frequency and size of payouts. You can win big, but rarely, or often, but little. The number and variety of bonuses are also significant. Multipliers, wilds, a gamble feature, free spins, and other options allow participants to win significantly more often. Take a look at all these points before deciding which game you want to play.
FAQ
If you have any specific questions, please
message us
.
How do you find a slot machine that will pay out?

It is not difficult to find slot machines that allow you to earn and guarantee payments. You only need to find a high-quality, proven and reliable licensed casino. In this case, the possibility of frauds is reduced to zero, even though it can happen in unlicensed gambling establishments. If you prefer to make money on slots, pay attention to payout percentages, which will help you find a suitable slot machine for making a profit.
How do you know when a slot machine will pay?

Nobody knows when a player can win in slots, because the system includes many factors that lead to a random determination of the winner. This is true for both offline gambling venues and online casinos. That is why you should not accept offers from scammers who supposedly know the winning settings for slots. It is important to pay attention to updates and news about winners. If one game is won very often, then it is worth taking a shot in it.
What casino has best slot payouts?

The best payouts of slot machine winnings are found in the following popular online casinos: Rox Casino, JoyCasino, Casino-X, Sol Casino, 1xSlots Casino, RioBet Casino. Unlike all others, this is where winners can expect to receive their winnings in record time and in full
What is the biggest slot machine payout?

The largest jackpot in the history of slot machine amounts to 300 million dollars. At the same time, players hoping to become millionaires should keep in mind that the payout percentage usually reaches from 90% of the total amount. The calculation is based on the winnings amount divided by the bet amount and multiplied by 100%. The resulting amount will make up the jackpot ready for payout.
Which slots pay out the most?

Playing slots with high payouts are much more interesting, isn`t it? But not every machine is able to provide high payouts, as it is disadvantageous to owners of online casinos. However, there are several types of slot machines, which the percentage of payments is one of the highest, these machines are Fire Joker (96.01%), The Eye Of Ra (96%), Berry Berry Bonanza (95.98%) and the very popular Mega Moolah with 95% of payments.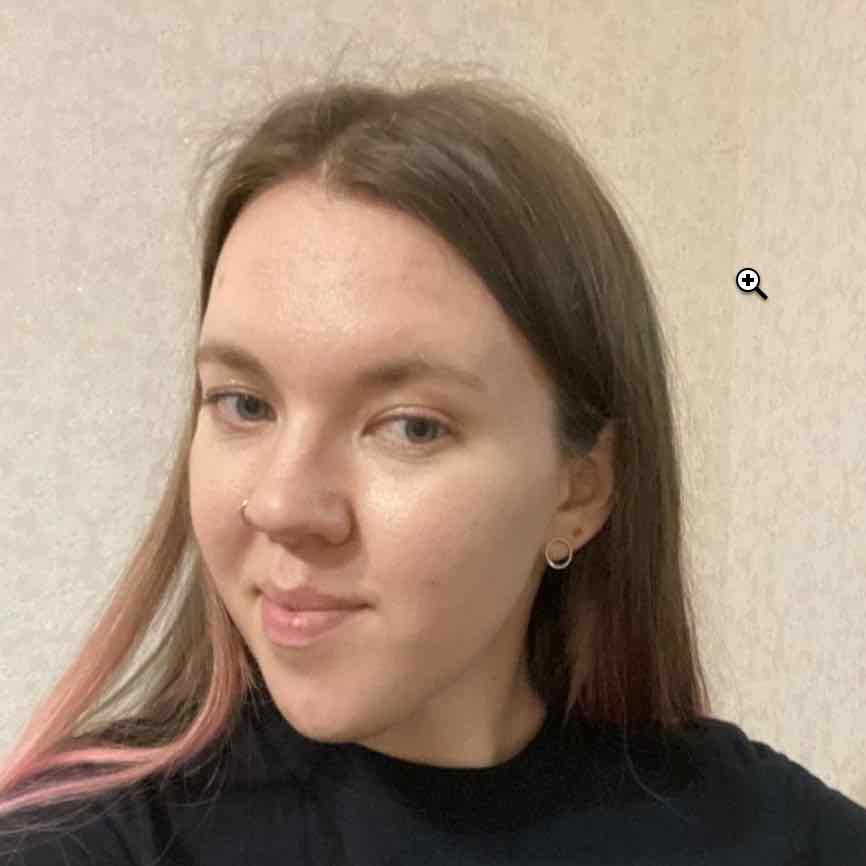 Written by: Liza Yaroslavska